Coquitlam Naturopathic Medicine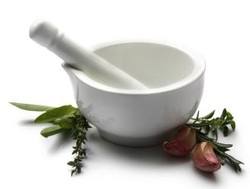 Naturopathic medicine is a primary health care profession that is focused on prevention and uses natural treatment options to promote healing. Naturopathic medicine focuses on optimizing health and wellness through individualized patient care and health education.

Naturopathic doctors treat the individual rather than the symptoms alone. Symptoms of diseases are warning signs of imbalance in the body. The primary goal of naturopathic treatment is to address the cause of the illness rather than just the relief of symptoms.

Everyone can benefit from naturopathic medicine; therefore our commitment is serving patients of all ages, and in all stages of health – from acute conditions and chronic illnesses to those who are simply interested in optimizing their health and preventing further illnesses.


---
Commonly treated conditions include (but not limited to):

• Muscular-skeletal disorders
• Arthritis
• Fatigue
• Stress
• Cardiovascular disease
• Immune dysfunction
• Headaches and migraines
• PMS/Menopause
• Infertility
• Thyroid Conditions
• Weight
• Digestive Disorders
• Irritable Bowel Syndrome


Therapies

Clinical Nutrition examines the relationship between nutrition and health. Treatment may involve nutritional supplements such as vitamins, minerals, enzymes or other nutraceuticals. Dietary changes may also be recommended.

Botanical/Herbal Medicine uses plant based substances their for nutritional value and healing effects. The use of plants for healing is the foundation of modern pharmacology.

Homeopathic Medicine is based on the principle of "like cures like" and uses minute amounts of natural substances to stimulate the self-healing abilities of the body.

Traditional Chinese Medicine is based on balancing the flow of energy (Chi) through the meridian pathways. Treatment may involve acupuncture and/or the use of Chinese herbs.

Physical Therapy uses a variety of hands-on technique to manipulate the spine, joints and soft tissue. Hydrotherapy and therapeutic use of light, heat and cold, and massage may also be incorporated into treatment protocol.

Lifestyle counseling helps patients make informed choices to reach optimal health, in response to the physical, emotional, nutritional and environmental factors that affect well being.

B12 Shot - B12 injected into a muscle is more bioavailable than when taken orally or sublingually. Effective for people with stress, low energy, anxiety, IBS, and also helps to improve athletic endurance.


Lab Services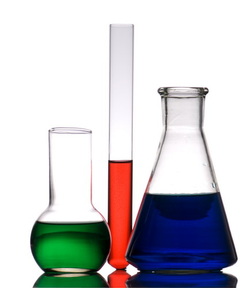 Analysis of minerals and hormones are available to provide a comprehensive picture of a patient's health.

Regular bloodwork (such as CBC, and a cholesterol panel) can also be ordered.

Food Allergy Tests – measures sensitivity reactions to specific foods, and inhalants

Hair Element Analysis – measures minerals and heavy metals

Saliva Hormone Tests – measures levels of estrogen, progesterone, testosterone, DHEA, and cortisol

Urinalysis – a general screen for blood, glucose and infection (leukocytes, protein)

Urinary Thyroid Tests – assesses the body's ability to convert thyroid hormone into the active form at the level of the tissues

Urinary Toxic Elements – assesses the presence of heavy metals stored in the body, reflecting chronic toxic exposure


---