Coquitlam Custom Foot Orthotics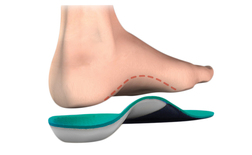 Your feet have a direct impact on the rest of your body. Like the foundation of a house, your feet support the weight of
everything above them. When a small problem develops in your feet, the subtle changes in the way you walk will cause
a chain reaction of adjustments in your posture and walking mechanics. These changes can put stress on joints higher up in your body, and lead to more serious problems such as:
• Foot Pain
• Knee Pain
• Hip Pain
• Back Pain
• Plantar Fasciitis (arch pain)
• Heel Spurs (heel pain)
• Achilles Tendonitis (rear foot pain)
• Bunion Pain (big toe pain)

Orthotics are customized foot devices which correct postural and functional imbalances of not just the foot, but the body as well. Since posture starts at the feet, it is critical that any irregularities in static stance and dynamic movements of the feet are resolved. Otherwise, pain and dysfunction of the body may result.

Orthotics can alleviate and remedy foot problems: plantar fasciitis, heel spurs, bunions, neuromas, correct leg length inequalities, etc. They can also relieve chronic knee, hip, and low back pain. Orthotics help rebalance your feet, reducing pain and discomfort by enhancing your body's natural movements! Drs. Willie and Bobby are qualified to prescribe the proper orthotics that meets the patient's needs. Orthotics are covered by most insurance plans.


---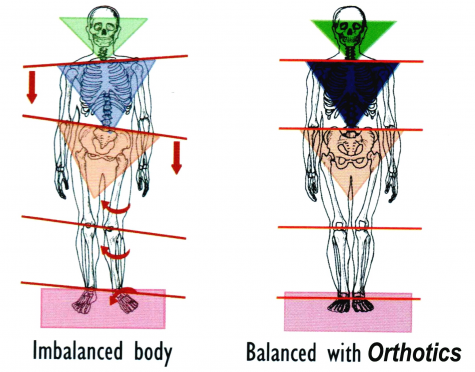 For more information on custom foot orthotic: