ICBC Care Center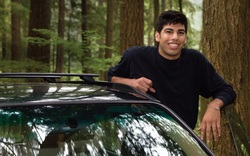 Apex Chiropractic is a registered ICBC provider and participates in the auto injury no fee program. No fees are charged, as we bill ICBC 100% directly, with ICBC Claim even if you are at fault!

No referral from a physician is necessary and you are eligible even if you are getting other types of therapy.

All you need to do is provide your claim number so we can confirm that you're covered. We handle everything including the paperwork; you pay no money out of pocket, and there are no ongoing approvals, so you can focus on your recovery.

Pain and dysfunction from soft tissue injuries may not arise until days or even weeks after the auto accident. It is essential to get examined immediately after an accident so our doctors can assess for these soft tissue injuries and start treatment to prevent the formation of scar tissue. The therapists at Apex Chiropractic Coquitlam are trained to treat most injuries from auto accidents, such as whiplash. These injuries don't show up on x-rays, but our doctors can perform specialized orthopedic tests to detect them and document them for your ICBC claim.
---

For more information, please see the official ICBC information sheet:


Our ICBC brochure: