Myofascial Release Therapy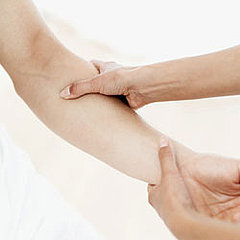 Myofascial release therapy is the original soft tissue technique. ART and trigenics are based on myofascial release.

The myofascia is a resilient connective tissue that helps hold your musculoskeletal system together. This densely woven sheath is like a three-dimensional web that connects every part of your body.

Myofascial Release Therapy locates areas that are trapping muscle and other tissues into a painful, immobile position. A slow, gentle and sustained pressure is applied into the fascial restrictions. This manual application of persistent pressure causes soft tissues such as the fascia to elongate and return to their more normal state.

Depending upon how much scar tissue is present, Myofascial Release can be uncomfortable at times. But hang in there since improved mobility and a reduction of pain will soon follow.

Myofascial Release Therapy is often used in cases of back pain, sports injuries, rehabilitation, restricted motion, and carpal tunnel problems.
---